How do we really define the …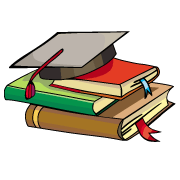 CBSE, JEE, NEET, CUET
Question Bank, Mock Tests, Exam Papers
NCERT Solutions, Sample Papers, Notes, Videos
How do we really define the water plant relation ?
Posted by Monalisha Swemseta 2 months, 1 week ago
It is typically defined as the ratio of change in water content to change in water potential of a tissue. This relationship specifies the absolute volume of water that can be exchanged with storage tissues over the normal operating range of water potential for those tissues in a given species.
Posted by Revati Mane 6 months ago
Posted by Kalpesh Manore 1 month, 1 week ago
Posted by Monalisha Swemseta 2 months, 1 week ago
Posted by Naman Shinde 4 months ago
Posted by Sambram. P Navadagi 7 months, 2 weeks ago
Posted by Rahul Chandravanshi 4 months, 3 weeks ago
Posted by Rekha Kumari 4 months, 3 weeks ago
Posted by Sangita Pradhan 4 months ago
Posted by Kunal Dhonnar 5 months, 2 weeks ago
Posted by Khushbu Kumari 10 months, 3 weeks ago