Write three difference between holding together …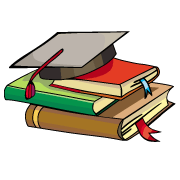 CBSE, JEE, NEET, NDA
Question Bank, Mock Tests, Exam Papers
NCERT Solutions, Sample Papers, Notes, Videos
Write three difference between holding together federation and coming together federation.
Posted by Rabina Ansari 2 months, 1 week ago
Holding together federation:- 1.A big country decides to share power among centre and its constituent units. 2.Central Government is more powerful. 3. States are subordinate to Centre. Coming together federation:- 1.Different independent countries decide to come together to form a large unit to increase their security. 2. State and Central Governments are equally powerful. 3. State Governments are not subordinate to Centre.
Posted by Ansh Sharma 2 days, 20 hours ago
Posted by Shreyansh Singh 3 days, 17 hours ago
Posted by Ansh Sharma 2 days, 18 hours ago
Posted by Gourav Prajapati 1 day, 3 hours ago
Posted by Washim Akram Khan 2 days, 18 hours ago
Posted by Namam Chauhan 3 days, 3 hours ago
Posted by Gopal Sharma 1 day, 22 hours ago
Posted by 45Yogi Gaming 2 days, 3 hours ago
Question Paper Creator
Create papers in minutes
Print with your name & Logo
Download as PDF
5 Lakhs+ Questions
Solutions Included
Based on CBSE Syllabus
Best fit for Schools & Tutors