If this had been m. Hamel's …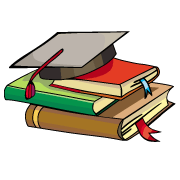 CBSE, JEE, NEET, NDA
Question Bank, Mock Tests, Exam Papers
NCERT Solutions, Sample Papers, Notes, Videos
If this had been m. Hamel's first lesson , how do you think the school experience of the students might have been impacted?
Posted by Bindu Gupta 2 months, 1 week ago
Mr Hamel was a French teacher who came to a local village to teach villagers about their local language. Mr Hamel was quite a dedicated teacher, who was given a tough time initially but eventually he convinced the  villagers the need to learn their own language and so the villagers gathered in his last session as a gesture of respect and honour of their teacher Mr Hamel. This session was special as it was the last time villagers were  meeting their mentor. Now had it been the first session, then initially he wouldn't get such a good and respectful response from students.
Posted by R B 3 days, 15 hours ago
Posted by Aswin K 3 days, 15 hours ago
Posted by Tae Iqra 3 days, 15 hours ago
Posted by Ravi Ram Sajiwan 1 day, 3 hours ago
Posted by Aanchal Aanchal 23 hours ago
Posted by Rajender Singh 20 hours ago
Posted by Sandi#The Roxes ᭄ Das 3 hours ago
Posted by Harshita Mehndiratta 4 days, 1 hour ago
Posted by Gaurav Rajput 1 day, 2 hours ago
Question Paper Creator
Create papers in minutes
Print with your name & Logo
Download as PDF
5 Lakhs+ Questions
Solutions Included
Based on CBSE Syllabus
Best fit for Schools & Tutors