Told you so, its ruined by …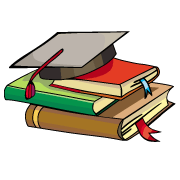 CBSE, JEE, NEET, CUET
Question Bank, Mock Tests, Exam Papers
NCERT Solutions, Sample Papers, Notes, Videos
<font face ="Times New Roman">Told you so, its ruined by people. Ever had experience with vedas ? If not, than try. Indians had done more work than current western `science` has accomplished. Our religion was based on humanity too.
Posted by You Not Me 1 year, 1 month ago
<font face ="Times New Roman">Told you so didn't get through even one yet.
No isssues about that, that's just one thing. There are hundreds of others which are studied now by "science" but are already explored in our culture. Now you know why I say our culture was the best. Others' are just stories.
I had heard about it but I don't have any idea about it before today ..when you said I asked to my grandmother about it and also searched on internet and I got to know that it represents seven colours rainbow, light travels in single line and 7 components of yoga ..And thanks:-) to you for telling me about it .. Today I learnt something very intresting ....
<font face ="Times New Roman">I have not read any religious book yet. But I have more plans regarding that. And to prove how Hinduism is not just belief, I can give one example and one is enough. Ever heard that "suryadev" travels in 7 "raths" ? Ask from your parents about it. And some "modern" and brainless people will say its mythology, fiction etc etc. But neither of them cannot understand that this relates to seven colours of sunlight (VIBGYOR). Some foolish people also call it "accident" but I don't care. I know our religion is not like theirs.
No I haven't gone through Vedas(but I will try ) or any other religions books except Geeta and I think it was the best book that have ever learned .....have read Geeta ?
Posted by Priyanshi Rana 1 week, 5 days ago
Posted by H K Antil 3 days, 11 hours ago
Posted by Steeva Anna Raju 1 week, 2 days ago
Posted by Neeraj Gujjar 1 week, 3 days ago
Posted by Priyanshi Rana 1 week, 5 days ago
Posted by Ansh Yadav 1 day, 1 hour ago