A student wants to use an …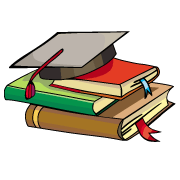 CBSE, JEE, NEET, NDA
Question Bank, Mock Tests, Exam Papers
NCERT Solutions, Sample Papers, Notes, Videos
A student wants to use an electric heater, an electric bulb and an electric fan simultaneously. How should these gadgets be connected with the mains ? Justify your answer giving three reason.
Posted by Nishita Shah 1 month, 1 week ago
They should be connected in parallel because if one component doesn't work others will work in parallel combination.
Posted by Vishwas Ht 20 hours ago
Posted by Disha Bhardwaj 1 day, 17 hours ago
Posted by Rangan R 21 hours ago
Posted by Disha Bhardwaj 19 hours ago
Posted by Himanshu Parmar 20 hours ago
Posted by Disha Bhardwaj 19 hours ago
Posted by Disha Bhardwaj 19 hours ago
Posted by Himanshu Parmar 20 hours ago
Posted by Samson Sabar 2 days, 23 hours ago
Question Paper Creator
Create papers in minutes
Print with your name & Logo
Download as PDF
5 Lakhs+ Questions
Solutions Included
Based on CBSE Syllabus
Best fit for Schools & Tutors