Dr Urquhart contributed significantly to Ebright's …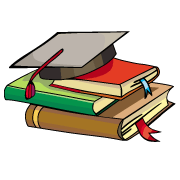 CBSE, JEE, NEET, NDA
Question Bank, Mock Tests, Exam Papers
NCERT Solutions, Sample Papers, Notes, Videos
Dr Urquhart contributed significantly to Ebright's growth as a scientist. Explain.
Posted by Sakshi Chate 4 months ago
The scientist gave him many suggestions for new experiments. Richard performed these experiments throughout his high school and won many prizes. Later, he worked on why bright spots are found on a monarch pupa, motivated by Dr. Urquhart. It led to the discovery of a new hormone.
Posted by Bhavya Garg 2 days, 3 hours ago
Posted by Arpan Deep 1 day, 15 hours ago
Posted by Hannu Raj 9 hours ago
Posted by Kritika Thakur 1 day, 5 hours ago
Posted by Jatin Santhosh 1 day ago
Posted by Sumit Yadav 2 days, 1 hour ago
Posted by Nishtha Panwer 23 hours ago
Posted by Srijan Khare 22 hours ago
Question Paper Creator
Create papers in minutes
Print with your name & Logo
Download as PDF
5 Lakhs+ Questions
Solutions Included
Based on CBSE Syllabus
Best fit for Schools & Tutors