Describe ` the fight ' between …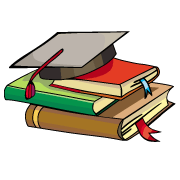 CBSE, JEE, NEET, NDA
Question Bank, Mock Tests, Exam Papers
NCERT Solutions, Sample Papers, Notes, Videos
Describe ` the fight ' between the man and the machine .Find the relevant sentences in the text and write them.
Posted by Saraswathi M 4 months, 2 weeks ago
Sia ? 4 months, 2 weeks ago
The bicycle was in good condition, but the author's friend unnecessarily disturbed it. He first took out front-wheel and then the gear-case, his next victim was the chain. He really had a tough time in fixing these parts back into their place.
Then he lost his temper and tried bullying the thing. The bicycle, I was glad to see, showed spirit and the subsequent proceedings degenerated into little else than a rough and tumble fight between them and the machine. One moment the bicycle would be on the gravel path and him on top of it; the next the position would be reversed - he on the gravel path, the bicycle on him.
Now he would be standing flushed with victory, the bicycle firmly fixed between his legs. But his triumph would be short-lived. By a sudden, quick movement it would free itself and turn upon him, hit him sharply over the head with one of its handles.
Posted by Deepak Mishra 4 days, 12 hours ago
Posted by Ujjwal Thakur 17 hours ago
Posted by Bhavya Garg 1 week, 1 day ago
Posted by Nitasha Sharma 1 day, 16 hours ago
Posted by Swagat Bhuyan Babu 1 day, 11 hours ago
Posted by Harshita S Mutkekar 2 days, 16 hours ago
Posted by Simran Chouhan 1 week, 2 days ago
Posted by Dorjee Bhutia 1 week, 3 days ago
Question Paper Creator
Create papers in minutes
Print with your name & Logo
Download as PDF
5 Lakhs+ Questions
Solutions Included
Based on CBSE Syllabus
Best fit for Schools & Tutors