Assertion:Silver salts are used in black …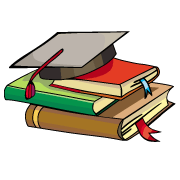 CBSE, JEE, NEET, NDA
Question Bank, Mock Tests, Exam Papers
NCERT Solutions, Sample Papers, Notes, Videos
Assertion:Silver salts are used in black and white photography Reason:Silver salts do not decompose in the presence of light
Posted by B. Uday 1 month, 2 weeks ago
Sia 🤖 1 month, 2 weeks ago
Assertion is correct but the reason is False
Explanation: The mail reason silver salt, Silver Bromide is used in photography is because it decomposes into bromine and metallic silver on light exposure. This is the main property that made it perfect for black and white photography
When AgBr is suspended in a gelatin solution, the AgBr grains create a special emulsion. When this emulsion is exposed to light, AgBr decomposes into silver and bromine and a photographic image is preserved.
Posted by Sanket Arjun 3 days, 10 hours ago
Posted by Aayush Thakkar 1 day, 11 hours ago
Posted by Sneha Sneha 2 days, 15 hours ago
Posted by Shreya Thakur 1 day, 18 hours ago
Posted by Sourabh Narsale 3 days, 8 hours ago
Posted by Mayank Patel 2 days, 21 hours ago
Posted by Shevanti Valvi 14 hours ago
Posted by Tanmay Srivastava 2 days, 9 hours ago
Posted by Aakanksha Gupta 14 hours ago
Posted by Sanket Arjun 3 days, 10 hours ago
Question Paper Creator
Create papers in minutes
Print with your name & Logo
Download as PDF
5 Lakhs+ Questions
Solutions Included
Based on CBSE Syllabus
Best fit for Schools & Tutors