How are fats digested in our …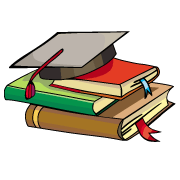 CBSE, JEE, NEET, NDA
Question Bank, Mock Tests, Exam Papers
NCERT Solutions, Sample Papers, Notes, Videos
How are fats digested in our bodies
Posted by Jyotiraditya 10 1 month, 2 weeks ago
Bile salt break the fats present in the food into small globules making it easy for enzymes to act and digest them.
Firstly emulsification occu by bile salts release y our liver
Fats are digested in small intestine.Bile salt emulsify fats and lipase digest fats by the breakdown of fats into fattyacid.
Yes in the small intestine when it produces bile from liver and also by pancreatic juice
Fats are digested in the small intensine. Large fat globules are broken down into smaller ones.
Posted by Kamal Sir 1 day, 23 hours ago
Posted by Anish Yadav 1 day, 8 hours ago
Posted by Misty ❤️❤️❤️❤️❤️❤️❤️ 16 hours ago
Posted by Rohan Kumar an hour ago
Posted by Harsh Dang 1 day, 23 hours ago
Posted by Rohit Bhardwaj 2 days, 18 hours ago
Question Paper Creator
Create papers in minutes
Print with your name & Logo
Download as PDF
5 Lakhs+ Questions
Solutions Included
Based on CBSE Syllabus
Best fit for Schools & Tutors