Human beings interact with nature through …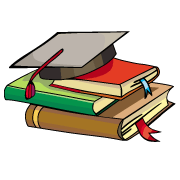 CBSE, JEE, NEET, CUET
Question Bank, Mock Tests, Exam Papers
NCERT Solutions, Sample Papers, Notes, Videos
Human beings interact with nature through technology and create institutions to accelerate with economic development. Justify with examples.
Posted by Rajeshwari Murnal 4 years, 8 months ago
The process of transformation of things available in the environment has an interdependent relation between nature, technology and institutions. Human beings exploite nature and obtain use full resources. These resources are changed to use full substances using technology. These substances are given to institutions (market, shops etc) for the people's use.
Posted by Gaurav Jadhav 2 days ago
Posted by Piyush Kushwah 1 day, 10 hours ago
Posted by Lian Ching 2 days, 23 hours ago
Posted by Mehak Bansal 3 days, 4 hours ago
Posted by Neha Suganthi 2 days, 2 hours ago
Posted by Anushka Thole 22 hours ago
Posted by Abhay Pratap 3 days, 23 hours ago
Posted by Dhananjay Kumar 3 days, 8 hours ago
Posted by Advait Pandey 2 days, 21 hours ago
Posted by Mehak Bansal 3 days, 4 hours ago