Features of the treaty of Vienna …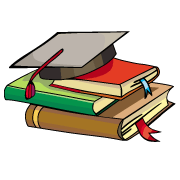 CBSE, JEE, NEET, NDA
Question Bank, Mock Tests, Exam Papers
NCERT Solutions, Sample Papers, Notes, Videos
Features of the treaty of Vienna of 1815.
Posted by Anurag Maurya 3 years, 9 months ago
The main features of treaty of Vienna are:
Treaty of Vienna of 1815 was brought up with the object of undoing most of the changes that had come about in Europe during the Napoleonic wars.
The Bourbon dynasty, which had been deposed during the French Revolution, was restored to powerFrance lost the territories it had annexed under Napoleon.
A series of states were set up on the boundaries of France to prevent French expansion in future.
The kingdom of the Netherlands, which included Belgium, was set up in the north and Genoa was added to Piedmont in the south.
Prussia was given important new territories on its western frontiers, while Austria was given control of northern Italy. But the German confederation of 39 states that had been set up by Napoleon was left untouched.
In the east, Russia was given part of Poland while Prussia was given a portion of Saxony.
Posted by Anjali Tomar 2 days, 3 hours ago
Posted by Rudra Shekhawat 1 day, 3 hours ago
Posted by Deshna Singh 13 hours ago
Posted by Ayush Shukla 1 day, 14 hours ago
Posted by Pragati Pandey 19 hours ago
Posted by Tanu Rathour 2 days, 8 hours ago
Posted by Tanishk Yadav 1 day, 19 hours ago
Posted by Khushi Bhati 1 day, 18 hours ago
Posted by Pragati Pandey 20 hours ago
Posted by Rudra Shekhawat 1 day, 3 hours ago
Question Paper Creator
Create papers in minutes
Print with your name & Logo
Download as PDF
5 Lakhs+ Questions
Solutions Included
Based on CBSE Syllabus
Best fit for Schools & Tutors