How to find atomic radii?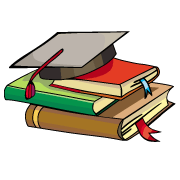 CBSE, JEE, NEET, CUET
Question Bank, Mock Tests, Exam Papers
NCERT Solutions, Sample Papers, Notes, Videos
How to find atomic radii?
Posted by Vaishnavi B 2 months, 1 week ago
Well, varies. If you want to find for unbonded atoms, you may have to consider Vander Waal's radius. For covalently bonded atoms, it is covalent radius, for metallic lattices, it is metallic radius. All have the same formulae which is half the intermolecular distance but the difference comes in their ranges. Generally, Vander Waal's > Metallic > Covalent > Ionic radii.
Posted by Yash Dhama 1 month, 1 week ago
Posted by Sudeep Reddy 1 month, 2 weeks ago
Posted by Pratik Rajpurohit 1 month, 2 weeks ago
Posted by Deepika Kaushik 1 month, 2 weeks ago
Posted by Solanki Karan 1 week, 2 days ago
Posted by Harshit Malik 1 month, 3 weeks ago
Posted by R Padmavathi 1 month, 2 weeks ago
Posted by Harmeet Kaur 1 month, 2 weeks ago
Posted by Shafiur Rahman 1 month, 2 weeks ago
Posted by Jahangir Alam 8 hours ago