As per the law of definite …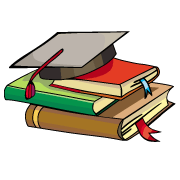 CBSE, JEE, NEET, CUET
Question Bank, Mock Tests, Exam Papers
NCERT Solutions, Sample Papers, Notes, Videos
As per the law of definite proportion, carbon and oxygen combine in the ratio of 3:8 . Compute the mass of oxygen gas that would be required to react completely with 6g of carbon.
Posted by Ayush Sahu 2 months, 1 week ago
in carbon dioxide, the ratio of mass of carbon to oxygen is 3 : 8. Therefore, 16g of oxygen is required to completely react with 6 gram of carbon.
Posted by Pratham Shrivastava 2 days, 3 hours ago
Posted by Pallavi S Pallavi S 1 day, 13 hours ago
Posted by Mahitha M. K. 4 days, 4 hours ago
Posted by Mohd Zubair 1 day, 4 hours ago
Posted by Ambika Sharma 4 hours ago
Posted by Nandini Kushwaha 3 days, 2 hours ago
Posted by K P 4 days, 3 hours ago
Posted by Ambika Sharma 4 hours ago