Speech on fight against ragging.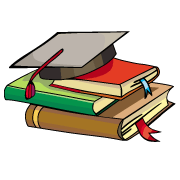 CBSE, JEE, NEET, CUET
Question Bank, Mock Tests, Exam Papers
NCERT Solutions, Sample Papers, Notes, Videos
Speech on fight against ragging.
Posted by Sagnik Das 2 months, 2 weeks ago
Good morning sir/mam As we hav gathered here on that occasion I want to drag your attention towards the growing issue of ragging in mostly organisations. Ragging means abusing or humiliating the new entrants in high schools, college and other organisations. The sincere ragging with the news students who is thier junior. It shakes the confidence of new students entering in the institutions.mostly this practice done in a friendly way. But if this practice is done harshly by embarassing someone then it becomes a matter of punishment.it causes annoyance and hardship. Ragging is banned..
Posted by Salma Aktar 🙋🙋🙋🙋 4 days ago
Posted by Phapha Gphang 1 week, 3 days ago
Posted by Vaibhav Patidar 1 week ago
Posted by Ansh Rajput 6 days, 1 hour ago
Posted by Mandeep Singh Rathore 1 week, 1 day ago
Posted by Salma Aktar 🙋🙋🙋🙋 4 days ago
Posted by Sandeep .N 5 days, 23 hours ago
Posted by Suraj Dev 680 6 days, 4 hours ago
Posted by Sahil Rana 1 week, 4 days ago
Posted by Khushi Chauhan 4 days ago