How can 1 mole of carbon …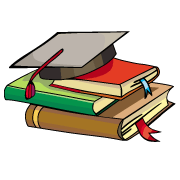 CBSE, JEE, NEET, CUET
Question Bank, Mock Tests, Exam Papers
NCERT Solutions, Sample Papers, Notes, Videos
How can 1 mole of carbon (12gms) when burnt in air, can produce 1mole of carbondioxyde (44gms)? If so, then why it is not proving the Law of Conservation of Mass (12gms to 44gms)?
Posted by Shabd Sarthak 2 months, 3 weeks ago
It is possible, but you aren't able to comprehend the question. Air in which it is burnt does contain O2 which reduces carbon to CO2. So you must involve O2 as a reactant in the reaction. Now, check the LHS, we get 12g (C) + 32g (O2) = 44g = Mass of CO2 in RHS. Law of conservation of mass never has been wrong except in radioactive decays.
Posted by Sudeep Reddy 1 month, 2 weeks ago
Posted by Harshit Malik 1 month, 3 weeks ago
Posted by Yash Dhama 1 month, 1 week ago
Posted by Deepika Kaushik 1 month, 2 weeks ago
Posted by Harshit Malik 1 month, 3 weeks ago
Posted by Harmeet Kaur 1 month, 2 weeks ago
Posted by Pratik Rajpurohit 1 month, 1 week ago
Posted by Solanki Karan 1 week, 2 days ago
Posted by R Padmavathi 1 month, 2 weeks ago
Posted by Shafiur Rahman 1 month, 2 weeks ago