Can you distinguish CPU and ALU …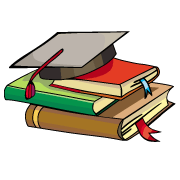 CBSE, JEE, NEET, CUET
Question Bank, Mock Tests, Exam Papers
NCERT Solutions, Sample Papers, Notes, Videos
Can you distinguish CPU and ALU ?
Posted by Anshu Kumar 5 months, 3 weeks ago
The simple distinguish between cpu and alu is CPU is known as processor or brain of the computer. & Alu is component of CPU ALU is known as arithmetic logic unit. Who calculates the value like addition subtraction multiplication division .....
Posted by Aayush Singh 1 month, 3 weeks ago
Posted by Shreya Prasad 2 weeks, 2 days ago
Posted by Harshit Kumar Gupta 2 months, 2 weeks ago
Posted by Krishna Sharma 2 months, 1 week ago
Posted by Himanshu Chaudhary 2 months ago
Posted by Tannu Gupta 2 months, 1 week ago
Posted by Nico Pegu 2 months, 3 weeks ago
Posted by Samiksha ---Like Drawing 2 months, 2 weeks ago
Posted by Pinky Pawanda 1 month, 1 week ago
Posted by Puneet Mishra 3 days, 1 hour ago