What is JAVA in simple words?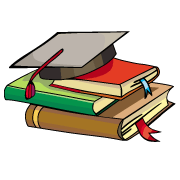 CBSE, JEE, NEET, CUET
Question Bank, Mock Tests, Exam Papers
NCERT Solutions, Sample Papers, Notes, Videos
What is JAVA in simple words?
Posted by Ajay Singh 2 months, 2 weeks ago
Java is a widely used object-oriented programming language and software platform that runs on billions of devices, including notebook computers, mobile devices, gaming consoles, medical devices and many others. The rules and syntax of Java are based on the C and C++ languages.
Posted by Muskaan Mehra 1 month ago
Posted by Manoj Kumar 2 months, 2 weeks ago
Posted by Naman Kumar 1 month ago
Posted by Farhan Akhtar 1 month ago
Posted by Yash Kumar 2 months, 2 weeks ago
Posted by Arya Verma 1 month ago
Posted by ... Mp 1 month, 3 weeks ago
Posted by Shahin Parween 2 weeks ago
Posted by Kaju Vishwakarma 1 month, 1 week ago
Posted by Ajay Singh 2 months, 2 weeks ago