Explain why the sole of a …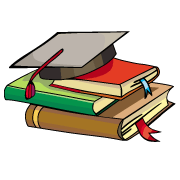 CBSE, JEE, NEET, CUET
Question Bank, Mock Tests, Exam Papers
NCERT Solutions, Sample Papers, Notes, Videos
Explain why the sole of a shoe is worn out.
Posted by Subankar Sikdar 2 months, 2 weeks ago
When we walk on the ground the force of friction between the sole of our shoe and the ground acts opposite to the direction of our motion. It is this force of friction which gradually wears out the sole of our shoe.
Posted by Raj Singh 4 days, 6 hours ago
Posted by Ashu Singh 2 days, 14 hours ago
Posted by Nandni Tyagi 5 days, 3 hours ago
Posted by Ronak Sharma 8 hours ago
Posted by Keshav Keshav 8 hours ago
Posted by Anmol Choudhary 4 days, 9 hours ago
Posted by Anushka Sahu 5 days, 1 hour ago
Posted by Sudhanshu Pandey 1 day, 9 hours ago
Posted by Prayag Jivani 4 hours ago
Posted by Vanshika Gorana 4 days, 17 hours ago