What do you mean by nucleus …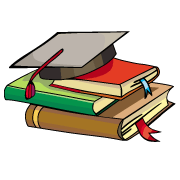 CBSE, JEE, NEET, CUET
Question Bank, Mock Tests, Exam Papers
NCERT Solutions, Sample Papers, Notes, Videos
What do you mean by nucleus in chemistry
Posted by Anuja Aggarwal 3 months, 1 week ago
The nucleus is an organelle found in eukaryotic(having nucleus) cells. Inside its fully-enclosed nuclear membrane, it contains the majority of the cell's genetic material. This material is organized as DNA molecules, along with a variety of proteins, to form chromosomes. The nucleus is made up of a double membrane nuclear envelope that keeps the entire organelle encased, isolating its contents from the rest of the cell, and the nucleoskeleton which supports the cell as a whole. The nucleus maintains the security of the genes and controls the functions of the entire cell by regulating gene expression. This is why the nucleus is sometimes referred to as the control center, or the "brain," of the cell.
The nucleus is the center of an atom. Almost all of the mass in an atom is made up from the protons and neutrons in the nucleus with a very small contribution from the orbiting electrons. Neutrons have no charge and protons are positively charged. Nucleus is highly dense because of the whole mass of atom is concentrated in the nucleus, with electrons contributing negligible mass.
What is the nucleus? The nucleus is a double-membraned organelle that contains the genetic material and other instructions required for cellular processes. It is exclusively found in eukaryotic cells and is also one of the largest organelles. Outline the structure of the Nucleus. A double-membraned organelle known as the nuclear membrane/envelope engirdles the nucleus. The nucleolus is found within the nucleus, occupying 25% per cent of the volume. Thread-like, dense structures known as chromatins are found within the nucleus containing proteins and DNA. The mechanical strength for the nucleus is provided by the nuclear matrix, a network of fibres and filaments which performs functions similar to the cytoskeleton.
The nucleus (plural, nuclei) is a positively charged region at the center of the atom. It consists of two types of subatomic particles packed tightly together. The particles are protons, which have a positive electric charge, and neutrons, which are neutral in electric charge.
Nucleus which means it's a small entity of atom where proton and neutron were merged. Its contain whole mass of an atom.
Posted by Anushka Sahu 4 days, 14 hours ago
Posted by Ashu Singh 2 days, 3 hours ago
Posted by Khushi Khushi 6 days ago
Posted by Sudhanshu Pandey 21 hours ago
Posted by Saraswati Sha 1 week ago
Posted by Anmol Choudhary 3 days, 21 hours ago
Posted by Nandni Tyagi 4 days, 15 hours ago
Posted by Vanshika Gorana 4 days, 6 hours ago
Posted by Raj Singh 3 days, 18 hours ago
Posted by Drishti Das 6 days, 12 hours ago