What is defination of dendrite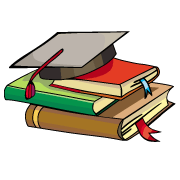 CBSE, JEE, NEET, CUET
Question Bank, Mock Tests, Exam Papers
NCERT Solutions, Sample Papers, Notes, Videos
What is defination of dendrite
Posted by Garvit Khunteta 3 months ago
Dendrite Dendrites are long structures that connect nerve cells (neurons). These take up a lot of space on a neuron's surface. They receive a large number of messages from other neurons and have specialised proteins that receive, process, and send these signals to the cell body. Organelles in dendrites allow them to modify protein density in response to changes in neuronal input frequency. This permits neurons to retain normal activity, which helps to prevent neurological illnesses like epilepsy. Dendrites are therefore essential for appropriate neuronal function and play a key part in physiological processes including memory formation . Function of dendrite Dendrites have the ability to accept impulses from other neurons, process them, and transmit the information to the neuron's soma.
Dendrites: Many short fibres called dendrons arise from the cell body of neuron. They further divide to form dendrites. Dendrites receive messages from other neurons.
Dendrites are the finger-like cells present on the end of a neuron. They are short, branching fibres extending from the cell body of the nerve cell. This fibre increases the surface area available for receiving incoming information.
Posted by Saraswati Sha 5 days, 5 hours ago
Posted by Raj Singh 1 day, 5 hours ago
Posted by Nandni Tyagi 2 days, 2 hours ago
Posted by Vanshika Gorana 1 day, 17 hours ago
Posted by Bunnu Yadav 5 days, 9 hours ago
Posted by Anmol Choudhary 1 day, 8 hours ago
Posted by Drishti Das 3 days, 23 hours ago
Posted by Khushi Khushi 3 days, 11 hours ago
Posted by Saraswati Sha 5 days, 5 hours ago