How are the following treated in …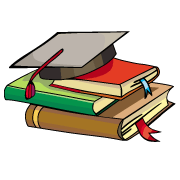 CBSE, JEE, NEET, CUET
Question Bank, Mock Tests, Exam Papers
NCERT Solutions, Sample Papers, Notes, Videos
How are the following treated in the estimation of national income? (a) Non-marketable goods.
Posted by Amreesh Kumar 3 weeks, 6 days ago
In- case of non-marketed goods, organised markets are not used and no exchange of goods takes place. Therefore these will not be included in the national income as it is difficult to estimate the value of production.
Posted by Vatsala Rakhecha 4 days, 3 hours ago
Posted by Vanshika Jallan 5 days, 9 hours ago
Posted by A K 1 week, 3 days ago
Posted by Ayushi Singh 2 weeks, 1 day ago
Posted by Shreya Chettri 6 days, 1 hour ago
Posted by Ansh Mehta 5 days, 10 hours ago
Posted by Gauri Archita 1 week ago
Posted by Abhishek Kamath 1 week, 2 days ago
Posted by Devika S 1 week ago
Posted by Alok Shukla 1 week, 4 days ago