What is momentum? And it's S.I. …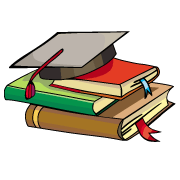 CBSE, JEE, NEET, CUET
Question Bank, Mock Tests, Exam Papers
NCERT Solutions, Sample Papers, Notes, Videos
What is momentum? And it's S.I. unit?
Posted by Saanvi Chopra 2 months ago
The quantity of motion is momentum matlab bas momentum ye hai ki jitna Jada tumhe dard hoga lagne ke baad utna momentum hoga
Momentum is vector quantity whose direction is the same as the direction of velocity The SI unit of momentum is a kilogram meter per second (kg m/s). Momentum is the quantity that is used to describe the state of motion of an object with a non-zero mass. Hence, momentum is applicable to any moving object. If is the mass of an object and is the velocity with which this body travels, then momentum can be expressed as p → = m v → . In other words momentum is a , product of the mass of a particle and its velocity.
Posted by Suresh Singh 1 week, 3 days ago
Posted by Anurag Yadav 1 week, 1 day ago
Posted by Madhu Prajapati 1 week, 1 day ago
Posted by Sonakshi Rohilla 1 week, 1 day ago
Posted by Sαurαbh Yadav 1 week, 2 days ago
Posted by Manual . 1 day, 8 hours ago
Posted by Anuj Bharti 1 day, 5 hours ago
Posted by Madhu Prajapati 1 week, 1 day ago