Why is it said that earthworms …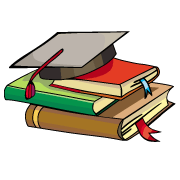 CBSE, JEE, NEET, CUET
Question Bank, Mock Tests, Exam Papers
NCERT Solutions, Sample Papers, Notes, Videos
Why is it said that earthworms are farmer's friends ?
Posted by Priyanshu Das 1 month, 3 weeks ago
Earthworms make their way through the soil, by loosening the soil and allowing more air to get in. Earthworms improve the quality of the soil as it recycles the organic waste into humus. This makes the soil fertile and helps the crops to grow. That is why earthworms are regarded as farmer's friends.
Posted by Prutha Fartale 1 week, 2 days ago
Posted by N Jyothi Jyothi 3 days, 16 hours ago
Posted by Rhithika Prajosh 1 week, 2 days ago
Posted by Aanya Goel 1 week, 3 days ago
Posted by Anwesha Dash 6 days, 7 hours ago
Posted by Viraj Parmar 5 days, 9 hours ago
Posted by Prutha Fartale 2 days, 9 hours ago
Posted by Rohan Balmiki 1 day, 11 hours ago
Posted by Vikansh Chandra 10 hours ago
Posted by Priya Sarangi 1 day, 11 hours ago