Draw average variable cost, average total …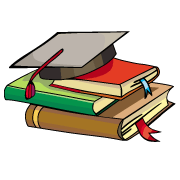 CBSE, JEE, NEET, CUET
Question Bank, Mock Tests, Exam Papers
NCERT Solutions, Sample Papers, Notes, Videos
Draw average variable cost, average total cost, and marginal cost curves in a single diagram. State the relation between MC curve and AVC & ATC curves.
Posted by Aiman Asif 9 months, 1 week ago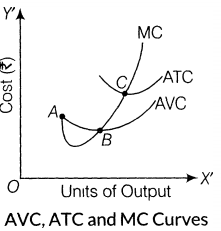 All the three curves are U-shaped due to the law of variable proportion.
Marginal Cost curve cut both Average total cost and Average variable cost from their lowest point.
Posted by Puja Dutta 3 days, 20 hours ago
Posted by Mohinder Singh 3 days, 6 hours ago
Posted by Sudhanshu Ranjan Singh 2 weeks, 5 days ago
Posted by Asd Asd 1 week, 5 days ago
Posted by Baharul Islam 1 day, 13 hours ago
Posted by Ayushi Singh 3 weeks, 4 days ago
Posted by Banti Baywal 1 week, 2 days ago
Posted by Rajbir Singh Nagpal 1 day, 21 hours ago
Posted by Girish Pattar 1 day, 17 hours ago
Posted by Ayush Raj 6 days, 8 hours ago