What was Mahanavmi dibba ? Describe …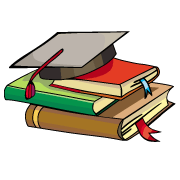 CBSE, JEE, NEET, CUET
Question Bank, Mock Tests, Exam Papers
NCERT Solutions, Sample Papers, Notes, Videos
What was Mahanavmi dibba ? Describe the main features of it.
Posted by Bajarang Lal Sigar 5 months, 2 weeks ago
Dasara Dibba or the Mahanavami Dibba is a beautiful stone platform located within the Royal Enclosure of Hampi. It was built during the Vijayanagara period by King Krishnadevaraya to commemorate his victory over Udaygiri. It was here where the King of Vijayanagar used to celebrate the festival of Dasara (Dussehra).
Posted by Khusboo Jha 1 week, 3 days ago
Posted by Aatikah Tokeer 1 day, 4 hours ago
Posted by Harshit Singh Chauhan 4 weeks ago
Posted by Shailly Meena 1 week, 6 days ago
Posted by Aatikah Tokeer 1 day, 4 hours ago
Posted by Arushi Singh Jaiswal 3 weeks, 1 day ago
Posted by Sneha Lipsa Pradhan 1 month ago
Posted by Shiv Om 3 weeks, 4 days ago
Posted by Hera Saman 1 week, 2 days ago