When the dividend and divisor are …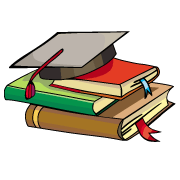 CBSE, JEE, NEET, CUET
Question Bank, Mock Tests, Exam Papers
NCERT Solutions, Sample Papers, Notes, Videos
When the dividend and divisor are of opposite signs, the quotient has a ................ sign.
Posted by Shivam Kumar 10 months, 1 week ago
When we apply the multiplication or division of two numbers having opposite signs then the result will be negative. By using the above condition we can say that if the dividend and divisor have opposite or unlike signs then the quotient will be negative.
Posted by Mahesh M 22 hours ago
Posted by Neerja .. 5 days, 8 hours ago
Posted by Anuhashini G.J 6 days, 7 hours ago
Posted by Zareen Fatima 5 days, 7 hours ago
Posted by Nishi Nishi 1 day, 21 hours ago
Posted by Alka Sharma 1 week, 1 day ago
Posted by Nishi Nishi 1 day, 21 hours ago
Posted by Sahara Banu Sahara Banu an hour ago
Posted by Ananya Pulluri 2 days, 1 hour ago