We don't have any major scope …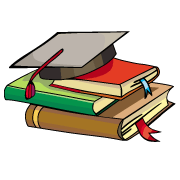 CBSE, JEE, NEET, CUET
Question Bank, Mock Tests, Exam Papers
NCERT Solutions, Sample Papers, Notes, Videos
We don't have any major scope for increasing the area of land under cultivation
Posted by Satnam Singh 2 months, 2 weeks ago
It may be observed that over the years, there has been a marginal decline in the available total stock of cultivable land as a percentage to the total reporting area. There has been a greater decline of cultivated land, in spite of a corresponding decline of the cultivable wasteland. There is, thus an urgent need to evolve and adapt land-saving technologies.
Land saving technologies can be classified under two heads- Those which raise the yield of any particular crop per unit area of land; Those which increase the total output per unit area of land from all crops grown over one agricultural year by increasing land-use intensity.
The advantage of the latter kind of technology is that along with increased output from limited land, it also increases the demand for labour significantly. For a land scarce but labour abundant country like India, a high cropping intensity is desirable not only for fuller utilisation of land resource but also for reducing unemployment in the rural economy.
Posted by Vipul Singh 7 hours ago
Posted by Unnati Verma 1 day, 16 hours ago
Posted by Thanziya Tanziya 9 hours ago
Posted by Fatima Zafar 2 days, 14 hours ago
Posted by Renuka Kapasiya 6 hours ago
Posted by Jisso Kim 19 hours ago
Posted by Aakash Yadav 3 days, 16 hours ago
Posted by Siddhi Asawara 1 day, 1 hour ago