Discuss the water resources, fortification and …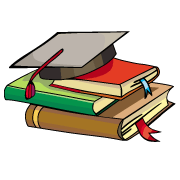 CBSE, JEE, NEET, CUET
Question Bank, Mock Tests, Exam Papers
NCERT Solutions, Sample Papers, Notes, Videos
Discuss the water resources, fortification and roads of vijaynagara.
Posted by Shalini Jethi 3 months, 1 week ago
Water Resources: To fulfil their water requirements, the rulers of Vijayanagara, built reservoirs of varying sizes. As this city was in the aridest zones of the peninsula, the rulers made elaborate arrangements to store rainwater and take it to the city. They built a very large tank in the early years of the fifteenth century. It is now called Kamalapuram Tank. This water not only irrigated the fields but also served the royal centre. The water of the river Tungabhadra was also fully utilised. Besides, there was the Hiriya Canal which drew water from a dam across the Tungabhadra river. This canal, built by kings of the Sangama Dynasty irrigated the cultivated valley.
Fortifications: Different parts of the city of Vijayanagara were enclosed with great fortress walls. There were seven lines of forts that not only encircled the city of Vijayanagara but also its agricultural land and forests. The outer-most wall linked the hills surrounding the city. This wall was built with wedge-shaped blocks of stone. They fixed well into each other and did not require mortar or any cementing agent. The inner portion of the walls was of earth packed with rubble.
This fortification enclosed agricultural tracts like cultivated fields, gardens and forests. Modern archaeologists have found evidence of an agricultural tract between the sacred centre and the urban core. To irrigate this tract, there was an elaborate canal system that drew water from the Tungabhadra.
The agricultural tracts were incorporated within the 'fortified area with a purpose. In the medieval periods, sieges were laid to starve the defenders into submission. These sieges could last even for months and years. So the rulers built large granaries within the fortified areas. Therefore the rulers of Vijayanagara adopted an elaborate strategy to protect their agricultural belt.
However, the second line of fortification surrounded the inner core of the urban complex and the third line of fortification went round the royal centre. There were well-guarded gates to enter the fort which led to the major roads. They had distinctive architectural features. There was an arch on the gateway and a dome over the gate.
Roads: The roads linked different parts of the city of Vijayanagara. They also led out of the city, went through the whole valley and avoided rocky terrain. Many important roads started from temple gateways and were lined by bazaars.
Posted by Mahatso Chiba 6 days, 16 hours ago
Posted by Kumar Om Bineet 2 months, 2 weeks ago
Posted by Gaurav Yadav 4 days, 21 hours ago
Posted by Prem Singh 6 days, 16 hours ago
Posted by Ishita Rawat 4 days, 18 hours ago
Posted by Reya Chettri 2 months, 2 weeks ago
Posted by Ishita Rawat 3 days, 18 hours ago
Posted by Sneha Devi 5 days, 5 hours ago
Posted by Sneha Devi 2 days, 20 hours ago