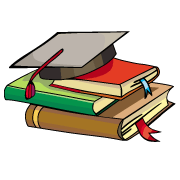 CBSE, JEE, NEET, CUET
Question Bank, Mock Tests, Exam Papers
NCERT Solutions, Sample Papers, Notes, Videos
What is the value of 1 torr in SI system?
Posted by Liza Barman 1 year, 1 month ago
The torr (symbol: Torr) is a unit of pressure based on an absolute scale, defined as exactly 1760 of a standard atmosphere (101325 Pa). Thus one torr is exactly 101325760 pascals (≈ 133.32 Pa).
Posted by Susma Rabidas 2 weeks, 6 days ago
Posted by Shabd Sarthak 5 days, 22 hours ago
Posted by Lovish Kumar 2 weeks ago
Posted by Arpita G 1 week ago
Posted by Ishika Bhalla 1 week, 1 day ago
Posted by Manasa Mannu 1 week, 6 days ago
Posted by Ram Harsh Pandey 1 week, 1 day ago
Posted by Ajay Nagar 6 days, 20 hours ago
Posted by Lakshay Raghav 2 days, 20 hours ago
Posted by Vikas Mishra Mishra 2 weeks, 1 day ago