How many gram of water is …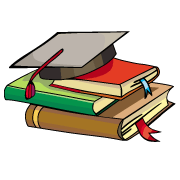 CBSE, JEE, NEET, NDA
Question Bank, Mock Tests, Exam Papers
NCERT Solutions, Sample Papers, Notes, Videos
How many gram of water is needed to make 8% mass by mass percentage of sodium carbonate solution if 4 g of sodium carbonate is a variable to make a solution?
Posted by Priya Raj 1 month ago
If sodium carbonate dissociates completely molar concentration of ... is dissolved in enough water to make 250 mL of solution . ... In an expression of the equilibrium constant, units for ...
Posted by Khubaib Saikh 1 day, 2 hours ago
Posted by Kirthika Tm 1 day ago
Posted by Shital Vishwakarma 8 hours ago
Posted by Soumya Jain 2 days, 1 hour ago
Posted by Palak Kushwah 2 days, 6 hours ago
Posted by S.Samish S 2 days, 2 hours ago
Posted by Divyaraj Mahale 23 hours ago
Question Paper Creator
Create papers in minutes
Print with your name & Logo
Download as PDF
5 Lakhs+ Questions
Solutions Included
Based on CBSE Syllabus
Best fit for Schools & Tutors