difference between galvaisation and alloying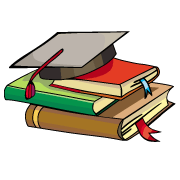 CBSE, JEE, NEET, NDA
Question Bank, Mock Tests, Exam Papers
NCERT Solutions, Sample Papers, Notes, Videos
difference between galvaisation and alloying
Posted by Vishwonath Shni 1 month, 3 weeks ago
Sia 🤖 1 month, 3 weeks ago
Galvanization solely refers to the process of adding a layer of zinc on iron metal, whereas alloying is the process of making a homogenous mixture of two or more metals or a metal and a non metal.
Galvanization is done mainly to prevent corrosion whereas alloying is done to improve the properties of a metal, which has properties contrary to that of its constituent metals.
In galvanization, there is a possibility that the zinc coating will break. However, the constituent metals of an alloy cannot be easily separated.
Posted by Jiaul Hoque 2 days, 20 hours ago
Posted by Archana Gupta 2 days, 17 hours ago
Posted by Dhairya Patil 6 days, 2 hours ago
Posted by Ayushman Singh 3 days ago
Posted by Shivangi 4574 1 day, 18 hours ago
Posted by Archana Gupta 2 days, 18 hours ago
Posted by Charvy Gowda V 17 hours ago
Posted by Shivangi 4574 1 day, 1 hour ago
Posted by V Gamer India 6 days, 18 hours ago
Question Paper Creator
Create papers in minutes
Print with your name & Logo
Download as PDF
5 Lakhs+ Questions
Solutions Included
Based on CBSE Syllabus
Best fit for Schools & Tutors