Please tell how to prepare in …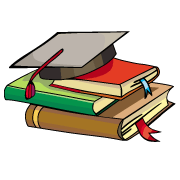 CBSE, JEE, NEET, NDA
Question Bank, Mock Tests, Exam Papers
NCERT Solutions, Sample Papers, Notes, Videos
Please tell how to prepare in 5 days Information technology.
Posted by Shivanshu Singh 9 months ago
It's simple just solve sample question papers and ur school exam papers and see which questions u r doing wrong and which are repeated this will help u and later study from online notes of entrepreneurship and database. Best of luck for ur exams??. And yes by heart the questions which are repeating.
Posted by Sourabh Bhardwaj 1 month ago
Posted by Kartik Kumar 1 week, 1 day ago
Posted by Adwait Arya 3 weeks, 5 days ago
Posted by Madhuri Nandi 1 month ago
Posted by Milan Singh 2 weeks, 2 days ago
Posted by Pankaj Dhankher 4 weeks ago
Posted by Gaurav Kumar 1 month, 1 week ago
Question Paper Creator
Create papers in minutes
Print with your name & Logo
Download as PDF
5 Lakhs+ Questions
Solutions Included
Based on CBSE Syllabus
Best fit for Schools & Tutors