What did the McDonald's make her …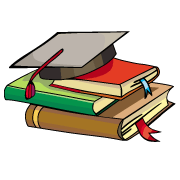 CBSE, JEE, NEET, NDA
Question Bank, Mock Tests, Exam Papers
NCERT Solutions, Sample Papers, Notes, Videos
What did the McDonald's make her feel ?
Posted by Nidhika Khiani 2 years, 4 months ago
Kezia compared her father with Mr. Macdonald, who lived next to her house. He was always smiling and playing with his children. He was just opposite to the Kezia's father. Unlike Kezia's father he never punished his children. He played with them whenever he was free. Whereas Kezia's father was very harsh and a strict disciplinarian. Seeing him, Kezia could understand that there were different sorts of father.
Posted by Naitik Kadyan 22 hours ago
Posted by Harshita Sinha 3 days, 14 hours ago
Posted by Shabeer Ahamed 3 days, 17 hours ago
Posted by Shaksham Kumar 1 day, 18 hours ago
Posted by Jishnu Pirojiya 3 days, 5 hours ago
Posted by Himanshi Phogat 2 days, 17 hours ago
Posted by Gurkamal Kaur 1 day, 22 hours ago
Posted by Harsh Raj 18 hours ago
Posted by Harsh Raj 18 hours ago
Question Paper Creator
Create papers in minutes
Print with your name & Logo
Download as PDF
5 Lakhs+ Questions
Solutions Included
Based on CBSE Syllabus
Best fit for Schools & Tutors