Write the properties of materials.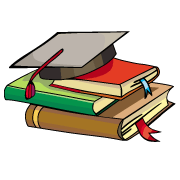 CBSE, JEE, NEET, CUET
Question Bank, Mock Tests, Exam Papers
NCERT Solutions, Sample Papers, Notes, Videos
Write the properties of materials.
Posted by Subroto Majumdar 4 months, 1 week ago
Properties of material are apprehensive hardness soluble insoluble floating sink transparency luster transparent translucent
Properties of materials. Importance of grouping . 1 lustre materials can be grouped on the basic of lustre and dullness prossessed by them... (2) Hard /Softness soft materials can easily be compressed or scratched. (3) Transparency (4)State objects are made of matter and matter exist in three states. (5) Insoluble /Soluble.
Posted by Devyansh Gupta 2 weeks, 5 days ago
Posted by Jayanta Kumbhar 2 weeks, 2 days ago
Posted by Kartik Thakur 3 weeks, 2 days ago
Posted by Ayan Bagayat 3 weeks, 1 day ago
Posted by Aakanksha Aakanksha 2 weeks, 6 days ago
Posted by Aryaveer Ahuja 2 weeks, 1 day ago
Posted by Mishti Batra 1 week, 2 days ago
Posted by Anvesha Shukla 1 week, 3 days ago
Posted by Tanvee Choudhary 1 week, 3 days ago
Posted by Nithin Gowda. S 1 week, 4 days ago