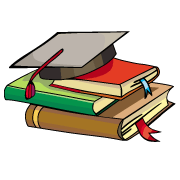 CBSE, JEE, NEET, CUET
Question Bank, Mock Tests, Exam Papers
NCERT Solutions, Sample Papers, Notes, Videos
Posted by Ritu Yadav 8 months, 2 weeks ago
Pulse Polio: This is a mass immunization program to eradicate poliomyelitis from India. This program was launched in 1995-96. This program has been undertaken with active cooperation from government agencies, NGOs, UNICEF, and CDC.
Key Objectives of Pulse Polio:
Not a single child should be missed.
High level of surveillance.
Reporting of any new case within 14 days.
Polio booths are settled throughout the country to cover all the children below 5 years of age. Volunteers are hired to administer the polio vaccine.
OPV (Oral Polio Vaccine): OPV is an attenuated vaccine. It is produced by the passage of the virus through non-human cells at a sub-physiological temperature. This produces spontaneous mutation in the viral genome.
A single vial of OPV usually contains 10-20 doses.
On 27th March 2014, WHO declared India a polio-free nation as no new case was reported in the last 3 years.
Posted by H Vanlalhriata 2 months, 1 week ago
Posted by Simran Thakur 3 weeks, 5 days ago
Posted by Aditya Raj Raj 2 months, 1 week ago
Posted by Eshani Pradhan 4 days, 9 hours ago
Posted by Shafaq & Asad.. 1 month ago
Posted by Rakshan. R 3 weeks, 3 days ago
Posted by Rakshan. R 5 days, 14 hours ago
Posted by Deeksha. S Deeksha 1 week, 1 day ago
Posted by A 333 Niharika Singh 1 month, 3 weeks ago
Posted by Joyal Patel 1 month ago