Why did the British grant Independence …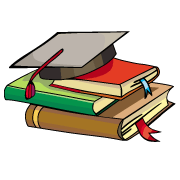 CBSE, JEE, NEET, CUET
Question Bank, Mock Tests, Exam Papers
NCERT Solutions, Sample Papers, Notes, Videos
Why did the British grant Independence to India in 1947 when it announced their willingness to grant Independence in 1946?
Posted by Pranshu Bhingradia 2 months, 1 week ago
In 1946, Britain announced it would grant India independence. No longer able to afford to administer the country, it wanted to leave as quickly as possible. The last viceroy, Lord Mountbatten, set the date as 15 August 1947.
Posted by Vanshika Joshi 2 days, 9 hours ago
Posted by Neha Shah 4 days, 9 hours ago
Posted by Kavya Sood 1 week, 6 days ago
Posted by Sumedha Suman 1 week, 5 days ago
Posted by Priyanshu Kumar 1 week ago
Posted by Sonam Kumari 1 week, 6 days ago
Posted by Gurjeet Geet 1 week ago
Posted by Rohan Kumar 1 week, 6 days ago
Posted by Gurjeet Geet 1 week ago