Logical operators are used with?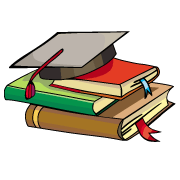 CBSE, JEE, NEET, CUET
Question Bank, Mock Tests, Exam Papers
NCERT Solutions, Sample Papers, Notes, Videos
Logical operators are used with?
Posted by Jaspreet Kaur Jassmine 3 months ago
A logical operator is a symbol or word used to connect two or more expressions such that the value of the compound expression produced depends only on that of the original expressions and on the meaning of the operator. Common logical operators include AND, OR, and NOT.
In logical operators we get answer in TRUE,FALSE and some expression examples are and,or,and not.
Posted by Monty Balhara 6 days, 17 hours ago
Posted by Madhumita Devi 3 weeks, 1 day ago
Posted by Anmol Bharti 3 weeks, 2 days ago
Posted by Divyansh Jalal 1 week, 2 days ago
Posted by Akshita Raj Raj 1 week, 1 day ago
Posted by Doino Panging 1 day, 2 hours ago
Posted by Smil Chettri 3 weeks, 1 day ago
Posted by Fahim Bin Talmiz 5 days, 12 hours ago
Posted by Monty Balhara 6 days, 17 hours ago
Posted by Doino Panging 2 days, 15 hours ago