How does its loveliness increase with …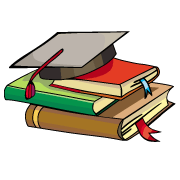 CBSE, JEE, NEET, CUET
Question Bank, Mock Tests, Exam Papers
NCERT Solutions, Sample Papers, Notes, Videos
How does its loveliness increase with joy?
Posted by Manish Singh 10 months, 2 weeks ago
Because the thing of beauty never passes into nothingness. It's beauty enhance with passage of time. When we see the things of nature we feel joy as they are like showers of joy from the heavens brink.
Posted by Tushar Sharma 1 week, 4 days ago
Posted by Apurva Kumari 6 days, 10 hours ago
Posted by Parushi Yadav 1 week, 5 days ago
Posted by Tushar Sharma 1 week, 4 days ago
Posted by Niki Niki 2 weeks ago
Posted by Mufliha .V.P. 1 week, 2 days ago
Posted by Yavesh Rana 6 days, 3 hours ago
Posted by Sharvan Kumar 2 weeks, 2 days ago
Posted by Lahar . 3 days, 9 hours ago
Posted by Aniket Amrutiya 1 week, 5 days ago