What does poet mean by a …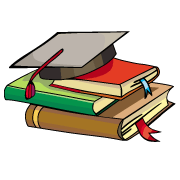 CBSE, JEE, NEET, CUET
Question Bank, Mock Tests, Exam Papers
NCERT Solutions, Sample Papers, Notes, Videos
What does poet mean by a bower quite for us?
Posted by Kesar Thapa 4 months, 1 week ago
Keats is rich in sensuous imagery. Nature provides us with things of rare beauty. A pleasant place in the shade under a tree provides us a quiet bower. Similarly, a thing of beauty transports us to peace and security. We enjoy a sleep full of dreams, health and peace.
Posted by Iva Jain 5 days, 11 hours ago
Posted by Suhani Priya 1 week, 5 days ago
Posted by Aaradhya Agarwal 2 weeks, 2 days ago
Posted by Vinit Jain 1 day, 11 hours ago
Posted by Madhu Madhu 1 week, 5 days ago
Posted by Piyush Rajput 1 week, 4 days ago
Posted by Khushwant Jangid 5 days, 15 hours ago
Posted by Pampa Debnath 1 week, 2 days ago
Posted by Sharmila Kokare 1 week, 2 days ago
Posted by Taradevi Chhetri 1 week, 2 days ago