Write three reasons that lead to …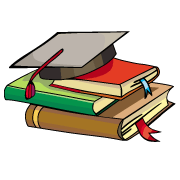 CBSE, JEE, NEET, CUET
Question Bank, Mock Tests, Exam Papers
NCERT Solutions, Sample Papers, Notes, Videos
Write three reasons that lead to a fire
Posted by Jinong Terang 2 months, 1 week ago
Appliances and Equipment. Any device that generates heat (stoves, clothes dryers, heaters) or heats up with extended use (computers, fans) is a potential fire hazard.
Candles.
Holiday Decorations.
Some reasons that lead to a fire are: 1) Oxygen or air, fuel(any material that will burn), and heat(sparks, matches, flames). 2) Smoking 3) Heat producing equipments/Flammable chemicals.
Posted by Bhavya Jain 1 week, 6 days ago
Posted by Ruthi Ruthi 2 days, 4 hours ago
Posted by Sai Sandeepak 1 week ago
Posted by Surya Mishra 💯✨🌟💫 6 hours ago
Posted by Ashish Tigga 4 days, 7 hours ago
Posted by Akaram Rishikesh 1 day, 4 hours ago
Posted by Yug Patel 1 day, 4 hours ago
Posted by Jaya Shri 1 week, 5 days ago