What the writers first impression about …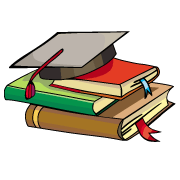 CBSE, JEE, NEET, CUET
Question Bank, Mock Tests, Exam Papers
NCERT Solutions, Sample Papers, Notes, Videos
What the writers first impression about miss beam's school?
Posted by Saraswathi R 2 months, 2 weeks ago
The narrator noticed some of the family possessions missing at her home. Her mother informed her that Mrs. Dorling was taking these possessions to her home for safekeeping till the end of the war. She was initially apprehensive about the lady but the rebuking look from her mother was enough to drop the topic. Her first encounter with Mrs. Dorling was also a brief one and she could only catch a glimpse of her broad back.
Posted by Pari Jaiswal 16 hours ago
Posted by Sachin Yadav 5 days, 15 hours ago
Posted by Nishant Singh 1 week, 2 days ago
Posted by Sachin Yadav 5 days, 15 hours ago
Posted by Kala Sridhar1212 4 days, 14 hours ago
Posted by Sumit Kumar Roy 1 week, 2 days ago
Posted by Gauravi Sonhivare 21 hours ago
Posted by Shivani Shree 1 day, 21 hours ago
Posted by Dishant Tomar 4 days, 20 hours ago