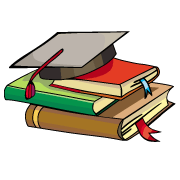 CBSE, JEE, NEET, CUET
Question Bank, Mock Tests, Exam Papers
NCERT Solutions, Sample Papers, Notes, Videos
"so I lived ,and so I died." How did the happy prince live and die? What kind of life should he lived ?
Posted by Vansh Mittal 1 year, 2 months ago
Prince was always happy when he was alive. Because he has never knew sorrow and sufferings. His courtiers called him the happy prince and so he lived and died happily. Considering his kind nature, when he is died and place at the top of column as a status, we can say that he won't be happy to see sufferings of his people and try really had to help them.
Posted by Jeshwanth Induri 1 week ago
Posted by Avanya Sadh 2 days, 17 hours ago
Posted by Supriya . 5 days, 15 hours ago
Posted by Hussain Chakkiwala 1 week ago
Posted by Krishit Patel 4 days, 18 hours ago
Posted by Mahitha M. K. 1 day, 17 hours ago