What is the role of memory …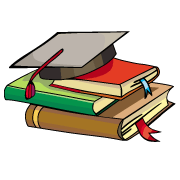 CBSE, JEE, NEET, CUET
Question Bank, Mock Tests, Exam Papers
NCERT Solutions, Sample Papers, Notes, Videos
What is the role of memory in a computer functioning? What types of memory does the computer work with?
Posted by Jatin Singh Parihar 1 year, 2 months ago
Memory refers to the location of short-term data, while storage refers to the location of data stored on a long-term basis. Memory is most often referred to as the primary storage on a computer, such as RAM.
Memory is the internal storage area, which holds the data and instruction during processing. here are technically two types of computer memory: primary and secondary​​​​​​​
Posted by Himanshu Chaudhary 2 months ago
Posted by Shreya Prasad 2 weeks, 2 days ago
Posted by Aayush Singh 1 month, 3 weeks ago
Posted by Nico Pegu 2 months, 3 weeks ago
Posted by Pinky Pawanda 1 month, 1 week ago
Posted by Krishna Sharma 2 months, 1 week ago
Posted by Puneet Mishra 2 days, 13 hours ago
Posted by Samiksha ---Like Drawing 2 months, 2 weeks ago
Posted by Tannu Gupta 2 months, 1 week ago
Posted by Harshit Kumar Gupta 2 months, 2 weeks ago