How to make art page like …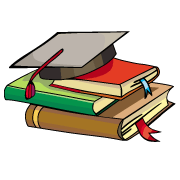 CBSE, JEE, NEET, NDA
Question Bank, Mock Tests, Exam Papers
NCERT Solutions, Sample Papers, Notes, Videos
How to make art page like = decorate page from shapes , drawing , photo in computer.
Posted by Priyanshi Dubey 4 months, 3 weeks ago
First Go to the WPS Office. Then use as the document. Click shape use the square as big in size. Draw the any shape inside the square and fill it any colour do you like. Click Add image to use as store the photos in computer but inside the square.
I don't ask what is computer I ask haw to make art page in computer....
Posted by Vividh Akshaj 1 day, 15 hours ago
Posted by Kashish Bhau 1 day, 8 hours ago
Posted by Ramesh Malik 1 week ago
Posted by Som Ratre 1 week ago
Posted by Sawan Nath 1 day, 5 hours ago
Posted by Saksham Shah 4 days, 11 hours ago
Posted by Anu Sheemar 1 week, 2 days ago
Posted by Arijit Kundu 1 week, 1 day ago
Posted by Kunal Singh 17 hours ago
Question Paper Creator
Create papers in minutes
Print with your name & Logo
Download as PDF
5 Lakhs+ Questions
Solutions Included
Based on CBSE Syllabus
Best fit for Schools & Tutors