Why was play called"the giving tree" …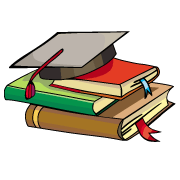 CBSE, JEE, NEET, NDA
Question Bank, Mock Tests, Exam Papers
NCERT Solutions, Sample Papers, Notes, Videos
Why was play called"the giving tree" ?
Posted by Mayank Patel 4 months, 3 weeks ago
The play called 'the giving tree' because the tree always gives the man everything he needs without asking anything. in return.
Ans: The tree always helped the boy its fruits,branches,shade,trunk,and stump till the end. It did not expect anything to return. So this play is called ' the giving tree '.
Posted by Nisha Gajwani 1 week, 3 days ago
Posted by Bhajanpreet Singh 4 weeks ago
Posted by Lohit Teradal 3 weeks ago
Posted by Nidhi Singhal 3 weeks, 6 days ago
Posted by Raj Mondal 5 days, 1 hour ago
Posted by Manvith A R 2C2020 4 weeks ago
Posted by Niharika Kashyap 1 week, 6 days ago
Posted by Aman Ansary 2 weeks, 3 days ago
Posted by Shilajit Murmu 1 week, 6 days ago
Posted by Shanvi R Singh 3 weeks, 6 days ago
Question Paper Creator
Create papers in minutes
Print with your name & Logo
Download as PDF
5 Lakhs+ Questions
Solutions Included
Based on CBSE Syllabus
Best fit for Schools & Tutors