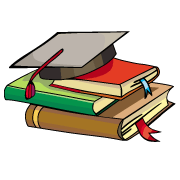 CBSE, JEE, NEET, NDA
Question Bank, Mock Tests, Exam Papers
NCERT Solutions, Sample Papers, Notes, Videos
Posted by Devesh Ochani 1 month, 2 weeks ago
The individual which are morphologically and genetically similar to one another as well as their parents, are called clones.
Actually cloning is removed from my syllabus so I can not explain you my dear 😘😘
The production of an exact copy of a cell, a part of the animal or the complete animal through asexual reproduction is called cloning.
Cloning is the process of generating a genetically identical copy of a cell or an organism. Cloning happens all the time in nature.
Posted by Laksaiya K.S. Gayathri 6 days, 17 hours ago
Posted by Anjali Prajapat 3 days, 20 hours ago
Posted by Atharwa Shinde 6 days, 18 hours ago
Posted by Aditya Shrivastav 1 week, 2 days ago
Posted by Anjali Prajapat 3 days, 20 hours ago
Posted by Harleen Kaur Gurm 1 day, 20 hours ago
Posted by Hameed Khan 3 days, 20 hours ago
Posted by Rishi Mallick 2 days, 23 hours ago
Posted by Riya Nand Kishor 1 day, 14 hours ago
Question Paper Creator
Create papers in minutes
Print with your name & Logo
Download as PDF
5 Lakhs+ Questions
Solutions Included
Based on CBSE Syllabus
Best fit for Schools & Tutors