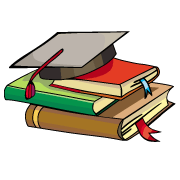 CBSE, JEE, NEET, CUET
Question Bank, Mock Tests, Exam Papers
NCERT Solutions, Sample Papers, Notes, Videos
Posted by Soyab Khan 2 years, 8 months ago
Cells are the basic fundamental unit of life... Nd tissue ka mko khud ni pta...
A tissue is defined as a cluster of cells which are similar in structure and work together to perform a particular function.
Cells are the basic, fundamental unit of life. So, if we were to break apart an organism to the cellular level, the smallest independent component that we would find would be the cell.
Posted by Umashankar Yadav Bhojla Umashankar Yadav Bhojla 2 years, 7 months ago
Posted by Soyab Khan 2 years, 8 months ago
Posted by Manoj Kumar Sheth 4 years, 3 months ago
Posted by Jafar Ansari 2 years, 3 months ago
Posted by Manoj Kumar Sheth 4 years, 3 months ago
Posted by Vishal Negi 1234 3 years ago
Posted by Archit Choudhary 1 year, 1 month ago
Posted by Monta Balona 3 years ago
Posted by Abhishek Raj 3 years, 10 months ago