Difference between dicot and monocot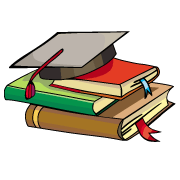 CBSE, JEE, NEET, CUET
Question Bank, Mock Tests, Exam Papers
NCERT Solutions, Sample Papers, Notes, Videos
Difference between dicot and monocot
Posted by Manoj Kumar Sheth 4 years, 9 months ago
Monocots show fibrous root system whereas dicots show tap root system.
Monocot leaves have parallel venation whereas dicot leaves have reticulate venation.
Monocots have a single cotyledon in their seeds whereas dicots show 2 cotyledons in their seeds.
The flowers of monocots are trimerous which means they have three or multiple of three petals. The flowers of dicots are pentamerous which means they possess five or multiple of five petals.
Posted by Monta Balona 3 years, 7 months ago
Posted by Soyab Khan 3 years, 2 months ago
Posted by Harish Kumar 3 years, 6 months ago
Posted by Vishal Negi 1234 3 years, 7 months ago
Posted by Abhishek Raj 4 years, 4 months ago
Posted by Manoj Kumar Sheth 4 years, 9 months ago
Posted by Umashankar Yadav Bhojla Umashankar Yadav Bhojla 3 years, 1 month ago
Posted by Manoj Kumar Sheth 4 years, 9 months ago
Posted by Jafar Ansari 2 years, 9 months ago
Posted by Archit Choudhary 1 year, 7 months ago