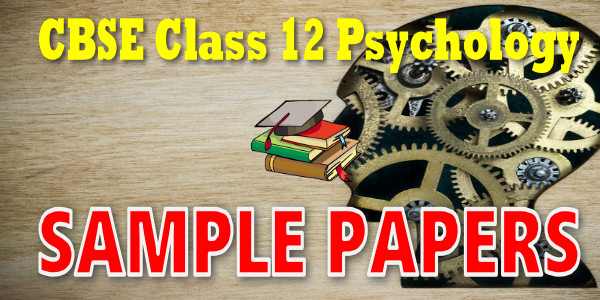 CBSE Class 12 Psychology Sample Papers With Solutions (in PDF)
CBSE Sample Papers for Class 12 Psychology with marking scheme, blueprint and solutions to free download in PDF format. Psychology textbook solutions and Psychology CBSE previous years papers along with all-region Delhi, Foreign and All India, Delhi Outside of set 1, set 2, set 3 and compartment exams papers with solutions and marking scheme issued by CBSE board, New Delhi.
myCBSEguide have many sets of CBSE Sample Papers for Class 12 Psychology for the current session. You can download them from myCBSEguide App too. for latest updates regarding CBSE circulars and exam related information do visit CBSE official website cbse.nic.in or myCBSEguide.com. Download Class 12 Sample Papers for all subjects for free in PDF format.
CBSE Sample papers for Class 12 2019-20