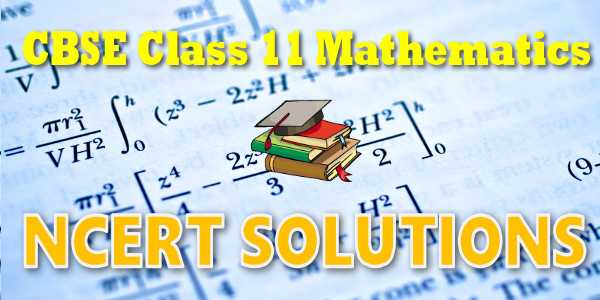 NCERT Solutions Chapter 09: Sequences and Series
In mathematics, the word, "sequence" is used in much the same way as it is in ordinary English. When we say that a collection of objects is listed in a sequence, we usually mean that the collection is ordered in such a way that it has an identified first member, second member, third member and so on. For example, population of human beings or bacteria at differnt times form a sequence. The amount of money deposited in a bank, over a number of years form a sequence. Depreciated values of certain commodity occur in a sequence. Sequences have important applications in several spheres of human activities.
NCERT Solutions for Class 11th Mathematics
NCERT Solutions Class 11 Mathematics PDF (Download) Free from myCBSEguide app and myCBSEguide website. Ncert solution class 11 Mathematics includes text book solutions. NCERT Solutions for CBSE Class 11 maths have total 16 chapters. Class 11 Mathematics ncert Solutions in pdf for free Download are given in this website. Ncert Mathematics class 11 solutions PDF and Mathematics ncert class 11 PDF solutions with latest modifications and as per the latest CBSE syllabus are only available in myCBSEguide.
NCERT Solutions for Class 11